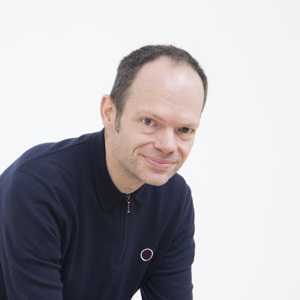 Seeing our work deliver results is great job satisfaction.
After rapidly discovering that my history degree wasn't much use in the real world, I enjoyed / endured a few years working in engineering and sales recruitment. Somehow - and I'm still not entirely clear how this happened - I then fell into a job as a sub-editor for an online news agency that specialised in covering football.
As an added bonus to being paid to watch and talk about football all day, I uncovered an aptitude for writing. In subsequent jobs this has been put to use for everything from celebrity gossip stories, to commodities trading guides.
The first thing I noticed when I turned up for my interview with Smart Arts, was a plate of cakes on the desk, so I quickly concluded it would be a good place to work and started the following week.
Immediately prior to coming here, I was a freelance copywriter, which had lots of benefits in terms of work-life balance - but little in the way of job satisfaction. The great thing about working here is the long-term partnerships we have with customers, seeing our work deliver results and the difference it makes to their businesses.
It's not all work you know...
My typical weekend consists of watching football, rugby and/or cricket and seeing a miserable northern indie band trying to recreate their 90s heyday (this is, of course, nothing to do with me trying to relive my 90s heyday). If I'm not doing that, I'll probably be reading a crime fiction novel, history or sports book.