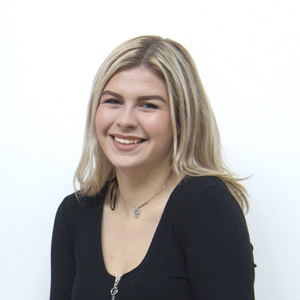 The best things come when you least expect them.
Even from a young age I knew that my passion lay within art and design. Growing up around a family consisting of bakers, musicians, graphic designers, sewers and potters, it was inevitable that I too would grow up to be an arty type.
Many career ideas later and with 9 GCSE's under my belt, I decided to go to art college to study fashion and textiles. I've always had a love of fashion and the way it allows you to express yourself. I thought college would be the place where I would blossom after a lack of love for high school. However I soon realised that both the course I was studying and college just weren't for me. This is when I had the bright idea to search for an apprenticeship.
When I found out they offered apprenticeships in digital marketing I was more than happy. It was never a industry I had expected to venture into. But I recalled my work experience, which was based in the content department of Leeds Beckett Uni, and how much I learned and enjoyed in the few weeks I was there.
So after many months of applications and a few interviews, I'd still not found the right place for me. Yes, I'll admit I was picky but it definitely paid off when a vacancy for a marketing apprentice with Applied Digital came up. The role perfectly ties together my love for social media, creative writing and design whilst at the same time learning how a digital based company works. I knew straight away that Applied Digital would be where my career starts.
It's not all work you know......
When I'm not working you'll most likely find me either shopping, socialising, listening to music or doing all three at once.
I'm an indie kid at heart so I like to attend the odd gig from time to time, and this year I've decided to branch out and go to my first festival. As for the shopping that happens often, my love for clothes and makeup unfortunately, manages to eat away at my money with no thoughts of a budget.
Aside from the typical girly shopping trips. I also enjoy going to art galleries, road trips and exploring towns and cities as well as a walk in the countryside. Only when the unpredictable British weather decides to cooperate though!