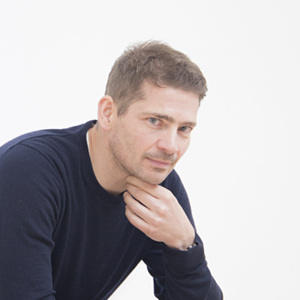 I'm a true minimalist at heart
Design has always been my thing and I've enjoyed being involved in successful creative and brand development projects for almost two decades - yes, long enough to have begun my career by working in print!
Since making the natural progression into web design, I've gained a wealth of knowledge of how brands can work online and how using the latest web standards helps to deliver that success.
That experience has been gained by working on projects for everyone from local small businesses with big ambitions to world-renowned brands such as Heinz, Umbro, Charles Schwab, Ferrari, GlaxoSmithKline, DLA Piper, ITV and Gaz De France.
Working here gives me the opportunity to handle everything from B2C websites to full rebranding projects and use my understanding of what is needed to design for different markets.
But be warned, I'm a true minimalist at heart and apply a 'less is more' approach to all my designs - because I know it works.
It's not all work you know...
When I'm not grafting till midnight, I like to get outdoors and enjoy the great surroundings of the Pennines - cycling, running, snowboarding (ok, this one isn't normally in Yorkshire).
It's not unknown to see me in the kitchen slaving over a celebrity cook book, but you're more likely to find me listening to Jon Hopkins, reading crime novels, bemoaning the demise of Peep Show or watching football while at home.