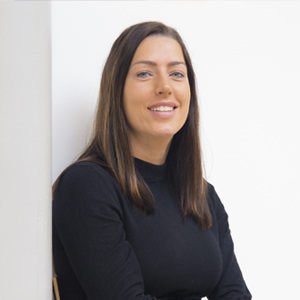 I'm a firm believer that everything happens for a reason...
At school, I was known as ''the chatterbox'', always wanting to know the latest gossip and what my friends had been up to, nothing much has changed really!
When I was younger, I never knew what I wanted to be when I grew up, then when the time came to pick my college subjects, my father said to me ''why don't you choose Business Studies, everyone needs business knowledge!'' He's a retired accountant and I'm sure that he wanted me to follow in his footsteps, however maths was never my forte so that was never going to happen, much to his dismay!
So I decided to study Business Studies as my father suggested along with Psychology, as I was very interested in the human mind and why people do certain things!
One of the modules in my Business Studies course was Marketing, which I absolutely loved! From then on I knew this was what I wanted to do as a career, so when it came to finding work experience I went to work as a Marketing Assistant at a tools wholesaler in Keighley. It was a long way to drive every day living in Huddersfield but it was worth it!
I then went on to study BA Hons Business Studies at Leeds Beckett University continuing to enjoy Marketing, and then completed a Marketing Diploma whilst in full time employment, which was very tough but again completely worth it!
Since then I have been a Marketing Manager for a variety of industries throughout the years, from debt collection to dentistry!
I actually had an interview at Applied Digital a few years ago but the position was offered to Martyn! I'm a firm believer that everything happens for a reason and after a few more marketing roles, I'm now finally working for a growing digital marketing agency. I am part of a great team, creating content for clients and shouting about their business, that's why I love my job!
It's not all work you know...
I love spending time with my gorgeous daughter Sophia, husband Scott and my cat Guinness, going out with friends consuming a few gin and tonics (has to be Hendricks with cucumber!).