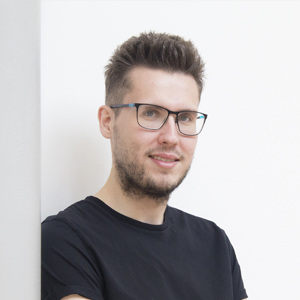 "Concentrate your time, your brains, and your advertising money on your successes. Back your winners, and abandon your losers."
To say I stumbled across digital marketing is an understatement. After quickly discovering that the subjects I'd chosen for my final year's study at MMU were completely useless, I camped outside the course leader for digital marketing and did everything I could to persuade him to let me onto an already over-subscribed course. I promised him the world, it was like one of those emotional cutaway scenes on The X-factor, and luckily for me, he must have been in a forgiving mood. I joined the course the following week.
The year prior I'd joined Unibox, a retail display specialist, on a year placement. They were at the start of their journey in digital marketing and it gave me a platform to learn, test, and hone everything I'd learned before joining full time after university. I was given the freedom to succeed & fail at my own peril: "with great power, comes great responsibility". Luckily I did quite well and met some great people along the way - one being Mr Applied himself, Steve. Steve and his team were my backbone at Unibox, I relied on them to help me in times of crisis, and the one word I'd use to sum them up is 'trust'. Applied cut through the bullshit that modern marketing agencies gleefully promote on their Snapchat accounts. They're experts, the kind of guys you run ideas past to see if they're feasible and know you'll get an honest answer (not just a 'yes' followed by an invoice). It's a pleasure to be part of their team, and I hope to live up to the expectations they've set.
I'm a huge advocate of the digital scene in my native Manchester, and want to continue that now I've crossed the Pennines. As digital experts we're responsible for making sure we share knowledge and make the world of websites, email & social less daunting for those too busy running successful businesses to read Rand Fishkin's blog every night. If you have an event, gathering, or even just want some advice, send over an email to me or Steve, we'd love to hear from you.
It's not all work, y'know...
Outside of work my world revolves around my family. Two 'spirited' children (6 & 2, for anyone that says terrible two's aren't a thing, trust me, they are) and my soon-to-be wife Olive: part time queen of admin, part time professional make up artist, full-time supermum.
I'm a born-again gym addict after seeing some horrendous pictures of myself at my mother-in-law's wedding. They were motivation enough to shift a few extra pounds (70lbs in total over 6 months, not bad!). So while the whole house is still asleep at 6am, I'm on my way out to the gym to try and keep the weight off!
I'll leave you in true Steve Sykes-fashion, with a mantra (that I've learned from another brilliant entrepreneur, Steve Bartlett). Never lose twice. The best laid plans often go astray, don't let it beat you again by affecting the rest of your day/week/meeting, anything. Let it go, you'll be a better person for it.