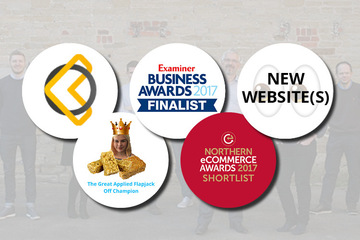 22nd September 2017 in Web Design and Development, SEO, Digital Strategy, Content for Conversion, Applied News, Email Marketing
I remember reading a blog on a design agency website a few months back, that simply said 'if we haven't updated this for a while, we're busy'.
The way it's been at Applied over the last couple of months, that statement rings true for us as well.
So this brings the return of our monthly digest, consisting of what we've been up to this month, and what we're working on.
Read article chevron_right